BioThane®️ High Flex Camouflage Adjustable Martingale Dog Collar Medium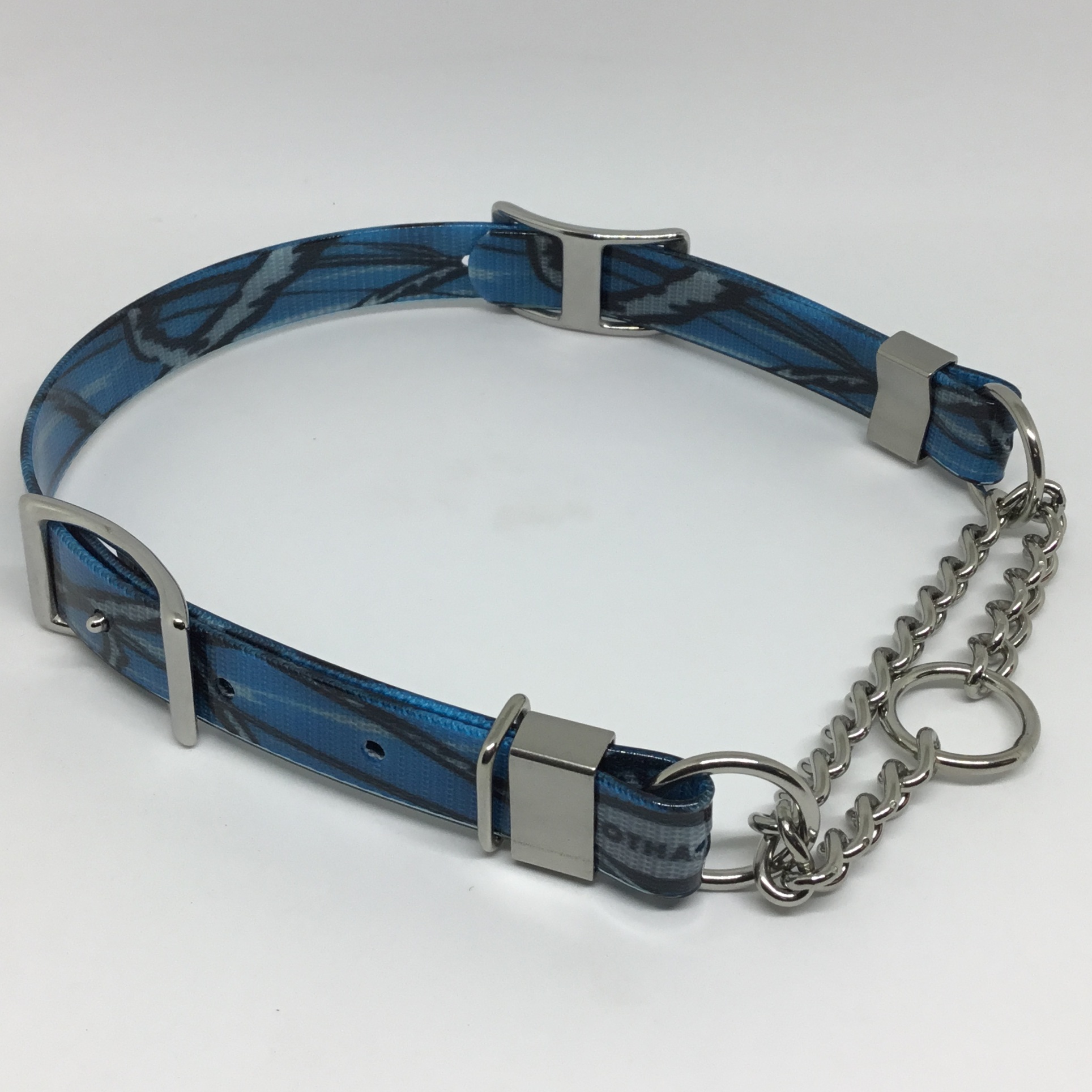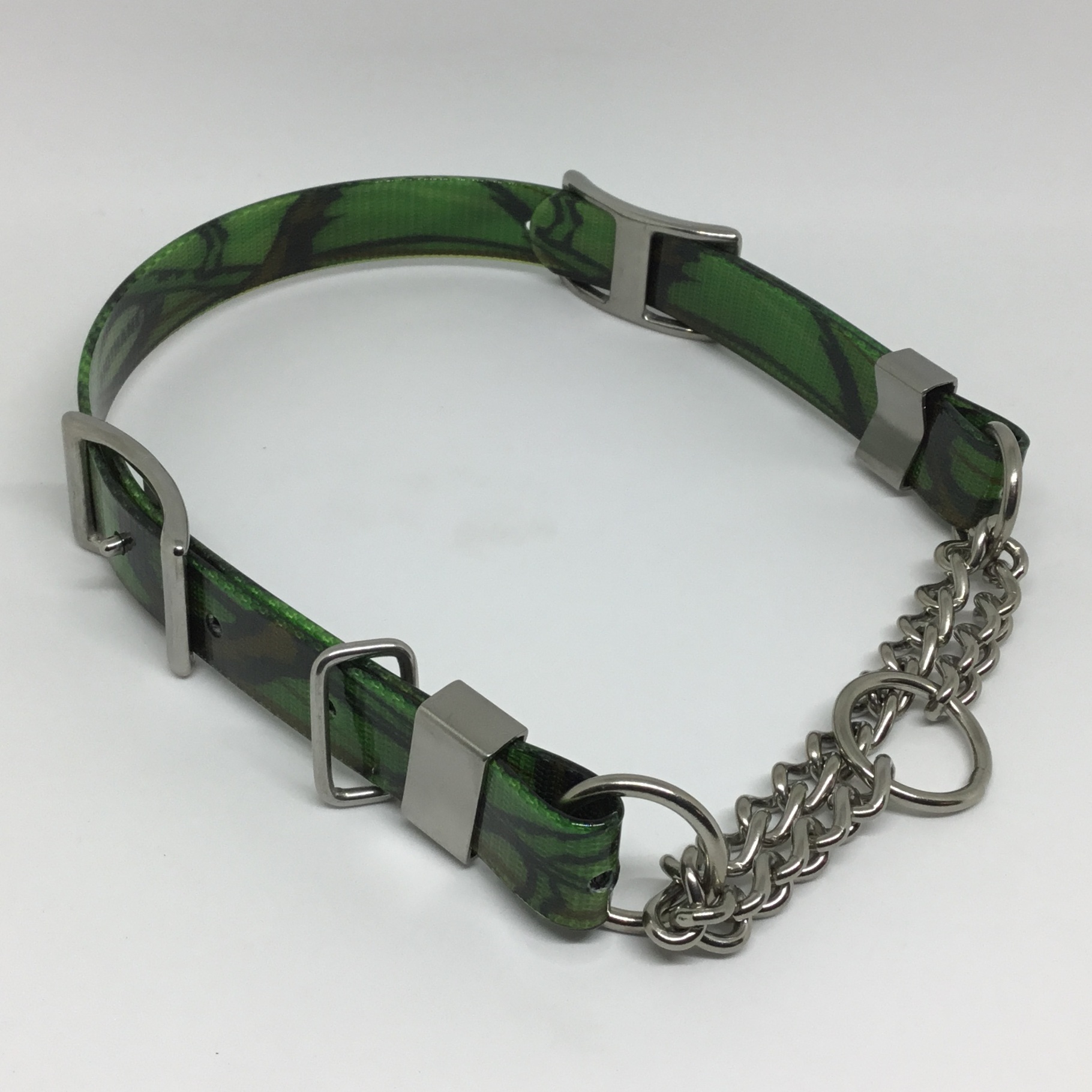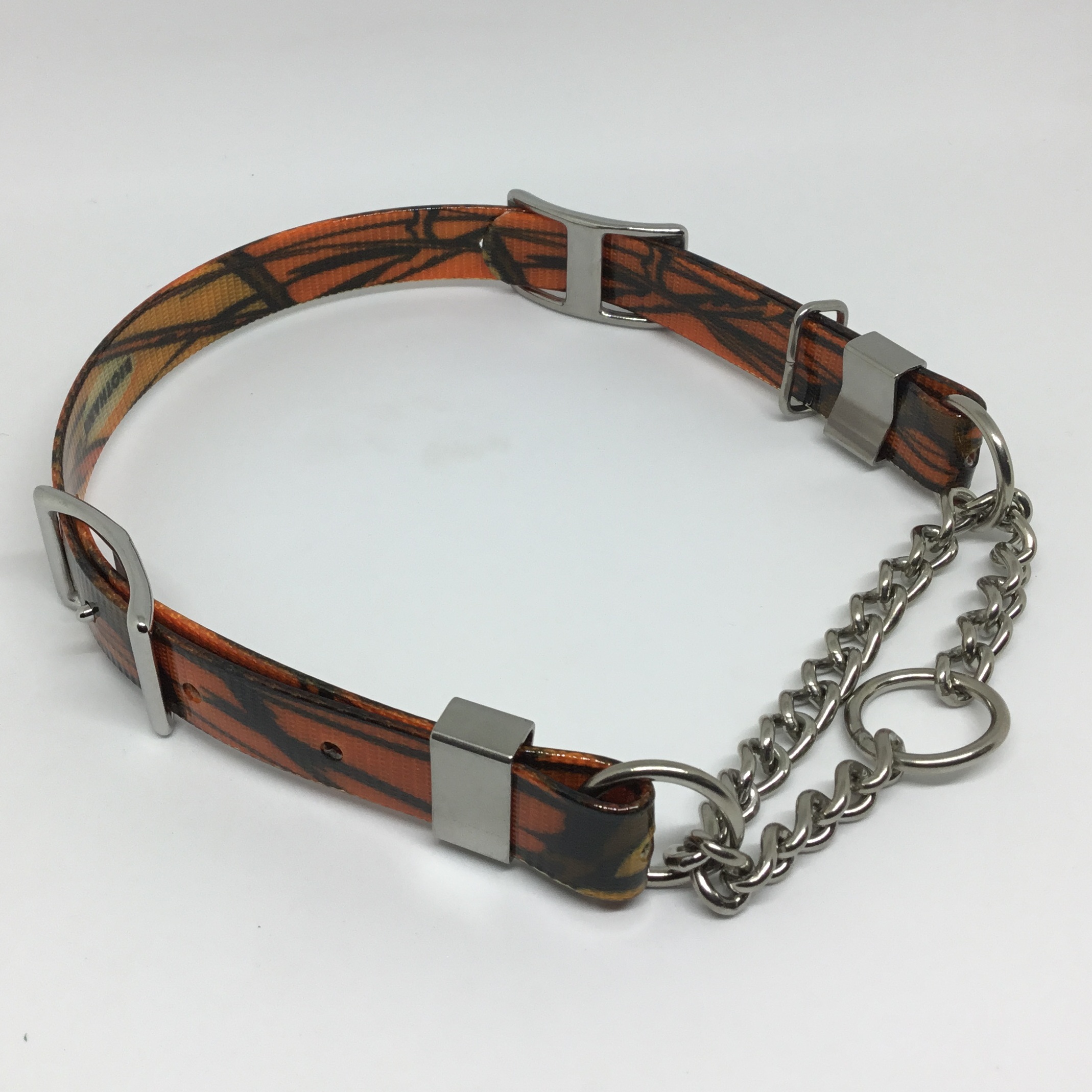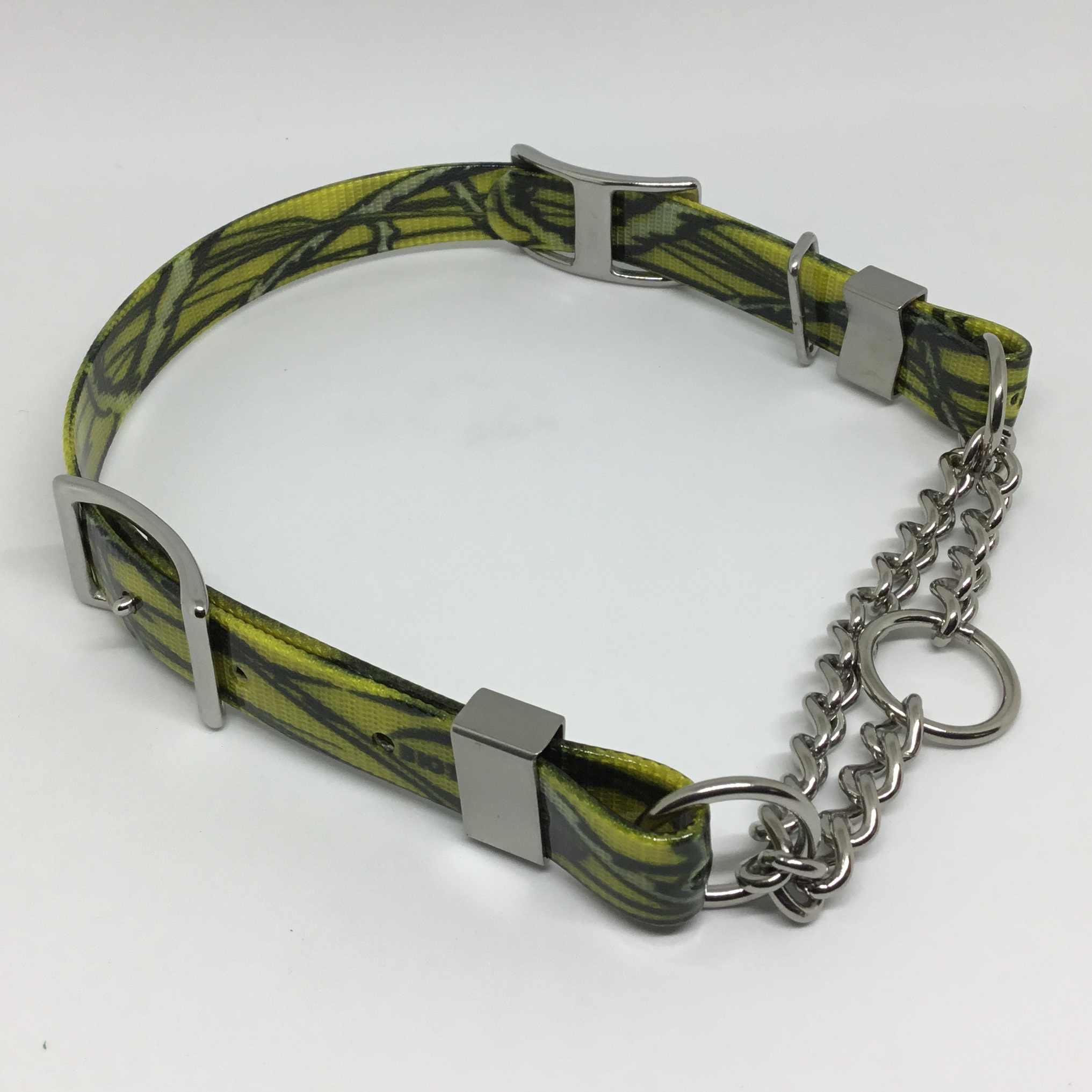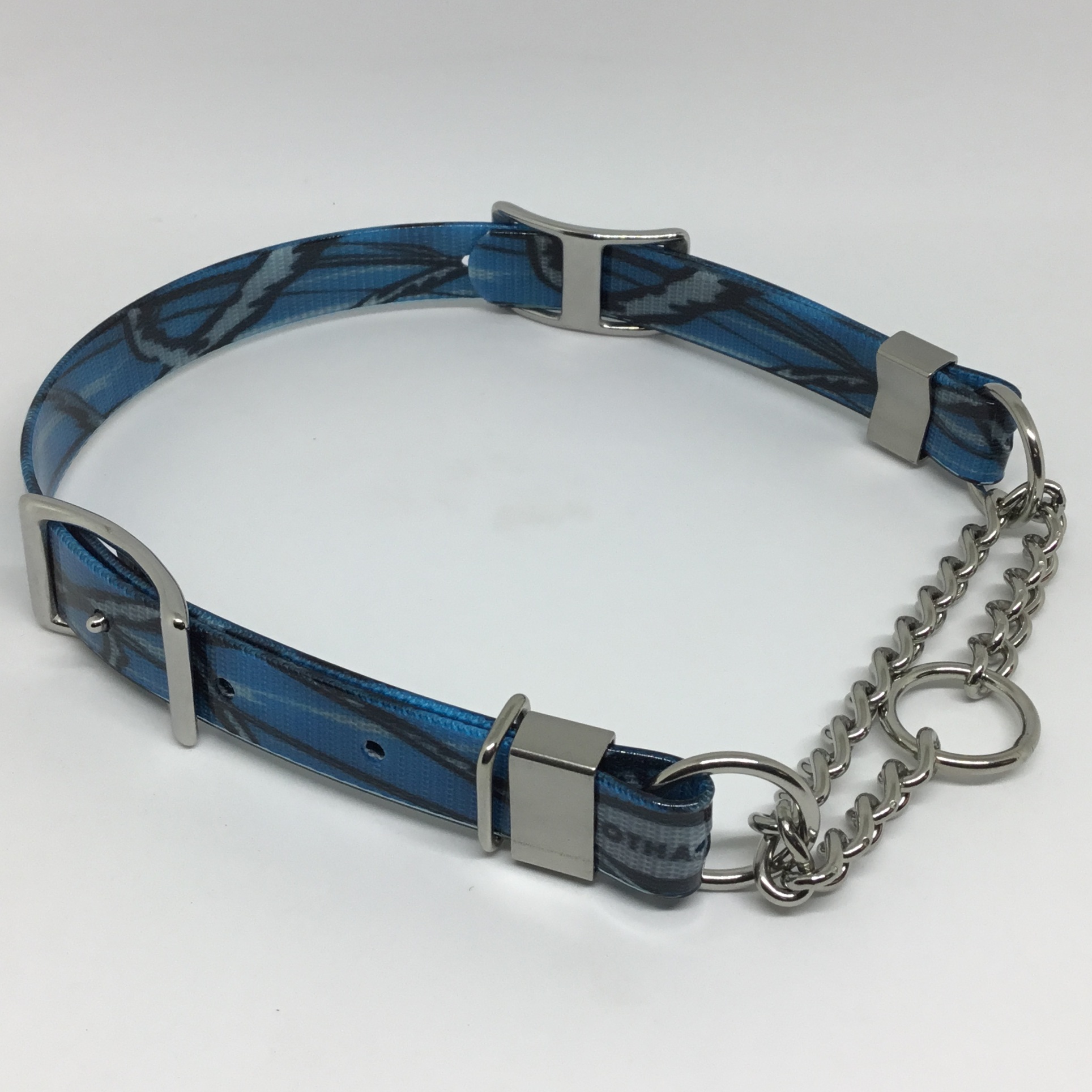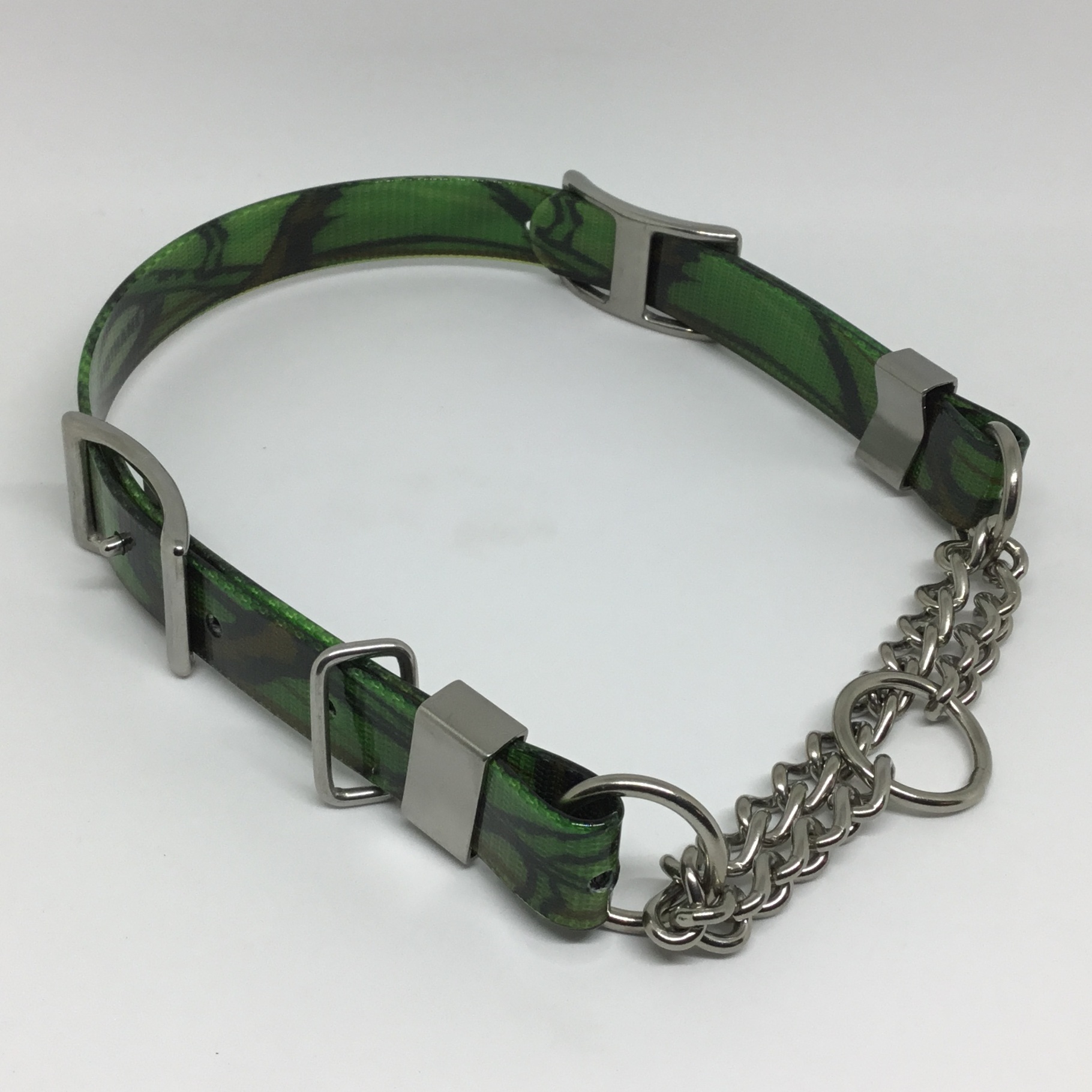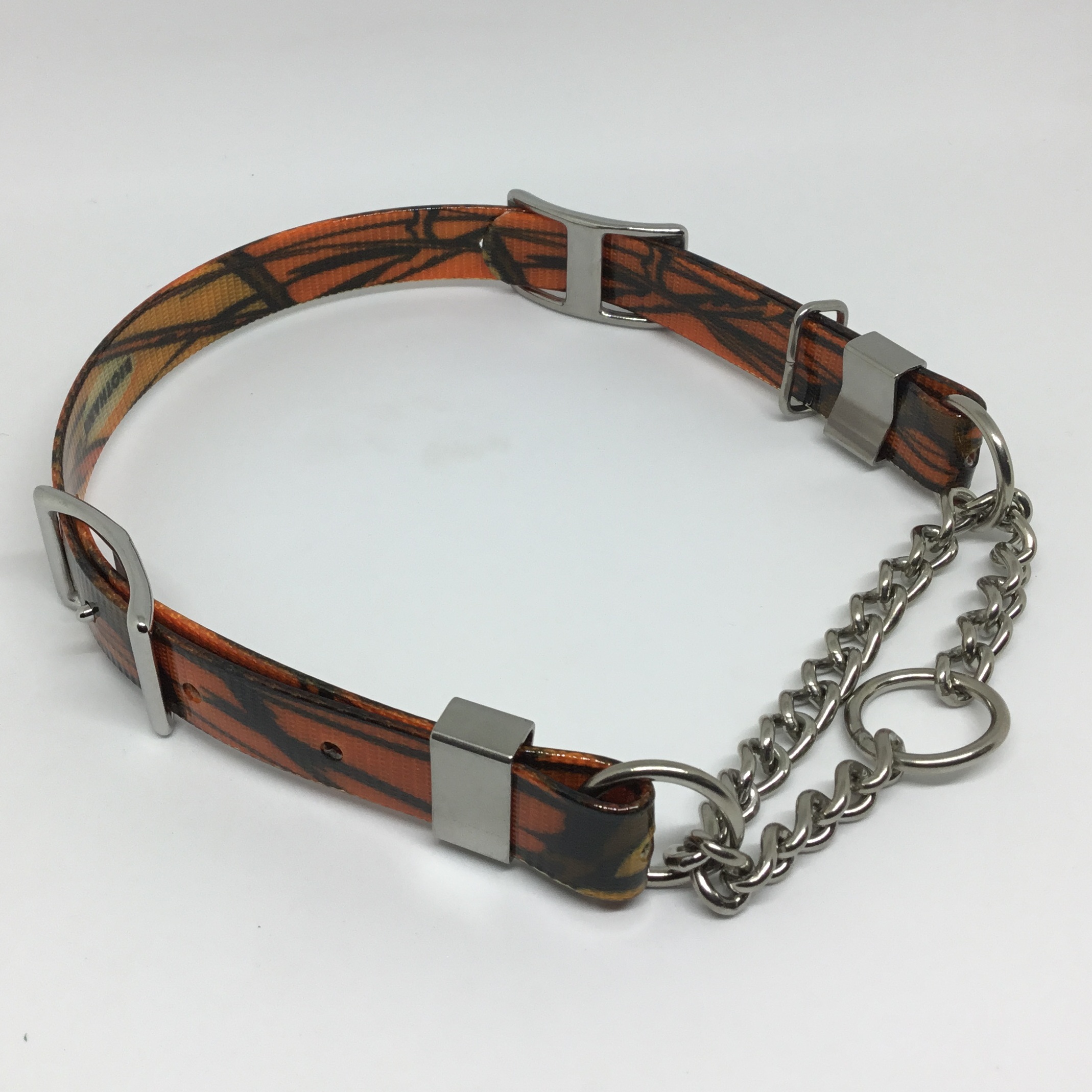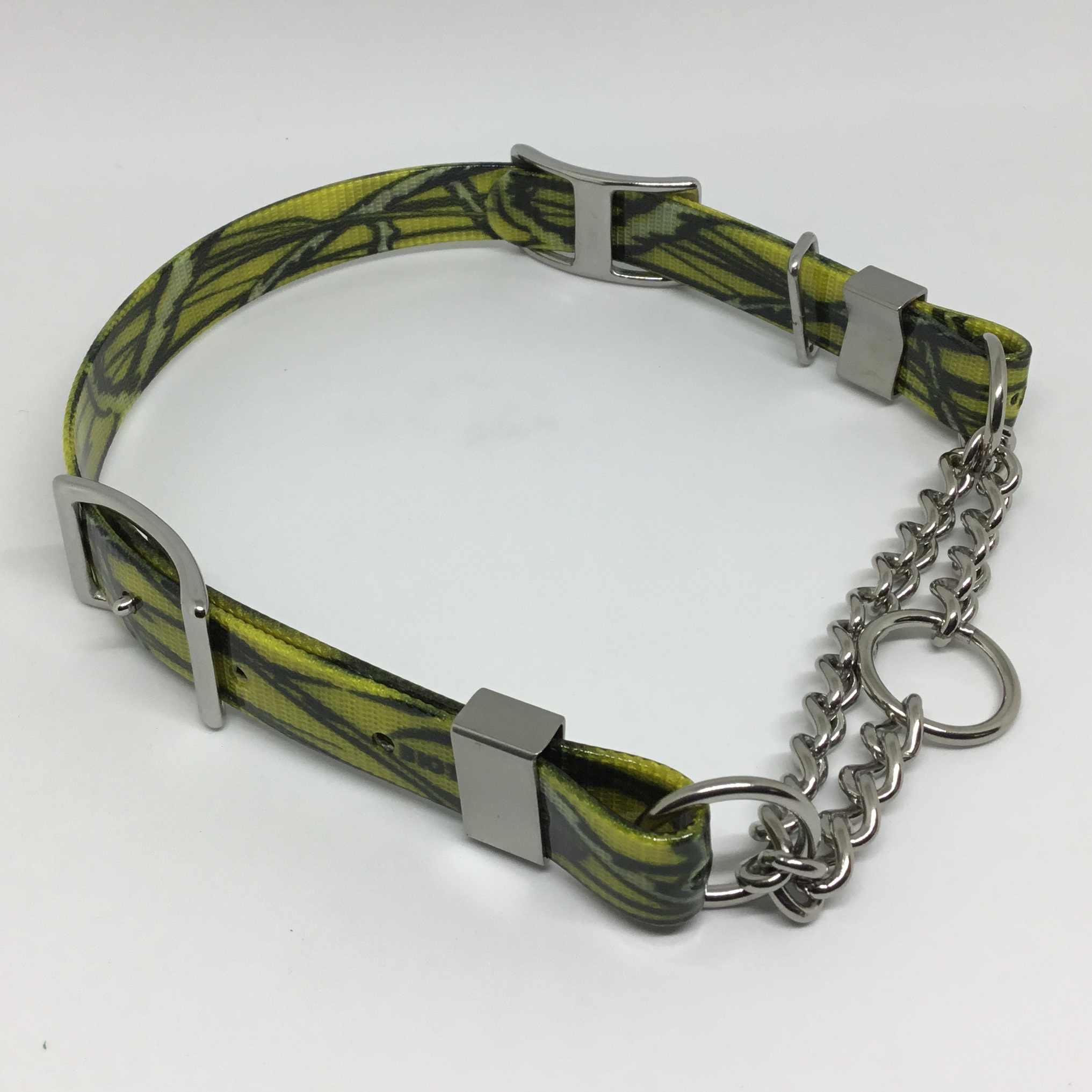 BioThane®️ High Flex Camouflage Adjustable Martingale Dog Collar Medium
Medium: Made with 3/4" BioThane®️ and fits neck 16" - 20".
This martingale collar is made with one piece of Beta BioThane which eliminates the need for rivets and makes the collar much stronger. It can be easily adjusted from 16 - 20" in 1/2" increments. The collar can also be taken apart to be cleaned and then reassembled.
The collar is evenly weighted so the center martingale ring falls at the center of the dog's chest for easy leash attachment.
The BioThane®️ High Flex Camouflage is highly flexible and lightweight. It is glossy and a little stiffer than the Beta BioThane; however, it is considerably thinner.
The strength of the material does not come from the coating, but from the polyester webbing inside. Cleaning BioThane is a breeze - just a little soap and water takes dirt and grime right off and the stainless steel hardware won't rust. BioThane is waterproof, does not absorb odors, and will not mold or mildew. Under normal use, the material does not get tacky or sticky, and remains flexible in cold weather.